Meet the team
The TIWB Secretariat performs the match-making function of Experts, operates a database of qualified Experts, promotes the Programmes, monitors and evaluates deployments and produces tools to support the process. Additionally, the TIWB Secretariat supports and reports to the Governing Board.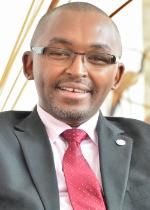 James Karanja
Head of TIWB Secretariat
2, rue André Pascal
75775 Paris Cedex 16, France
Tel: +33 1 45 24 64 16
E-mail: james.karanja@tiwb.org

James Karanja is passionate about managing projects and capacity building as a means to foster development and sustainable growth. He is a lawyer by profession and holds a Bachelor of Law from the University of Nairobi and is due to complete his Masters in Public Policy and Management from Strathmore Business School in Kenya. Mr. Karanja has previously served as Head of International Tax Office within the Kenya Revenue Authority (KRA) with over twelve years of experience in tax administration, policy and capacity building. He has been instrumental in promoting compliance with the international standards on exchange of information in Kenya and the East Africa region.
Mr. Karanja chaired the Africa Tax Administration Cross Border Taxation Technical Committee responsible for the Africa global tax agenda that was instrumental in the adoption by the G20 of the Inclusive Framework on Base Erosion and Profit Shifting that allows developing countries to participate in tax policy decision-making.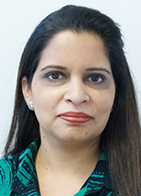 Amna Khalifa
TIWB Project Manager, OECD
2, rue André Pascal
75775 Paris Cedex 16, France

Tel: +33 1 85 55 49 96
E-mail: amna.khalifa@tiwb.org

Dr. Amna Khalifa is a fiscal specialist with extensive experience in senior management positions in the government and the development co-operation sector. She joins the TIWB Secretariat after serving as an Advisor to Government of Pakistan on behalf of the GIZ Tax Reform Component of the Governance Programme. She has held positions with the Center for Auditing and Assurance Research in Australia and, more recently, as Director General with the Revenue Authority Government of Pakistan where she led and co-ordinated Pakistan's tax reform effort. During her time there, she provided policy advice and technical guidance on improving domestic resource mobilisation, organisational development, performance management, ICT solutions, risk based audit and international taxation.
Amna holds a PhD in Auditing and Accounting from University of New South Wales (UNSW). Her most important research contribution has been to identification of audit frauds by evaluating effective discussion techniques and improving auditors' judgment and decision making process for the Big 4 audit firms. At country level, Amna has helped develop a reform program for Indonesia to support domestic resource mobilisation, fiscal decentralisation and capacity building.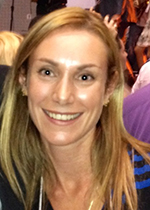 Gail Hurley
Project Manager & Policy Specialist, UNDP
FF-961, 304 East 45th Street
New York, NY 10017, USA
Tel: +1 212-906-6367
E-mail: gail.hurley@undp.org

Gail Hurley is the UNDP Project Manager for the joint UNDP-OECD initiative Tax Inspectors Without Borders. She is a Policy Specialist on Development Finance at the United Nations Development Programme (UNDP) in New York. She has held this role since January 2010. Gail led UNDP's preparations for the July 2015 UN conference on financing for development in Addis Ababa, Ethiopia and helps to formulate UNDP's corporate policies in development finance. Gail has written numerous research papers, articles and regularly blogs on the subject. Her areas of expertise and interest include: sovereign debt (with a particular focus on small island developing states), aid policies and aid delivery, innovative sources of development finance, international public finance, domestic resource mobilisation (including tax policies) and private financial flows. At the country level, she has supported governments in the Caribbean and Africa to devise strategies for the expansion and diversification of domestic and external revenue bases, including through innovative financing approaches. Most recently, she has been exploring strategies to catalyse public and private investment in the 'blue economy' in small island states.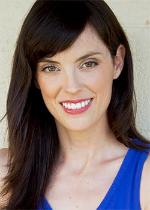 Melanie Mathis
Project Co-ordinator, TIWB Secretariat
2, rue André Pascal
75775 Paris Cedex 16, France
Tel: +33 1 45 24 81 94
E-mail: melanie.mathis@tiwb.org
Melanie Mathis joined the TIWB Secretariat in July 2016. As Project Co-ordinator, she is responsible for overall co-ordination of the initiative, including the construction and maintenance of the TIWB website and database, operations management, events and technical assistance. She is bilingual in English and French and leads the social media outreach for Tax Inspectors Without Borders.
Ms. Mathis holds a Bachelor of Arts from New York University. Her professional experience includes working as a Legal Assistant and Office Manager for an international law firm in Beverly Hills, California, as well as previously Cultural Affairs Co-ordinator for New York University in France.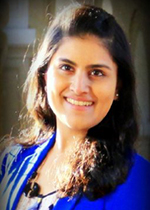 Radha Kulkarni
Project Advisor (TIWB), UNDP
FF-988, 304 East 45th Street
New York, NY 10017, USA
Tel: +1 212-906-6395
E-mail: radha.kulkarni@undp.org
Radha Kulkarni joined United Nations Development Programme (UNDP's) Strategic Policy Unit in New York in August 2017 as Project Advisor, to further expand the TIWB initiative and support Development Financing more broadly. Radha is a Chartered Accountant, holds a Master of Business Administration and a Master of Public Administration from Columbia University's School of International and Public Affairs, New York. Prior to UNDP, she worked for over 10 years in finance, strategy and policy across the private sector, development sector and government.
Radha began her career at KPMG, then worked at the global conglomerate - Tata Group. Radha then transitioned to the development sector, leading strategy at one of the largest Corporate Foundations in India - Piramal Foundation. Radha has also worked on a consultancy project for UNDP Indonesia, spent her summer working at the Chief Minister's Office in India and at UNDP's Global Center for Public Service Excellence in Singapore. She is an avid backpacker (50 countries and counting), amateur photographer, trained classical singer and a complete foodie.