Meet the team
The TIWB Secretariat performs the match-making function of Experts, operates a database of qualified Experts, promotes the Programmes, monitors and evaluates deployments and produces tools to support the process. Additionally, the TIWB Secretariat supports and reports to the Governing Board.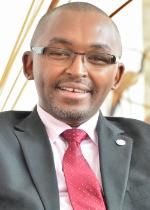 James Karanja
Head of TIWB Secretariat
2, rue André Pascal
75775 Paris Cedex 16, France
Tel: +33 1 45 24 64 16
E-mail: james.karanja@tiwb.org
James Karanja is passionate about managing projects and capacity building as a means to foster development and sustainable growth. He is a lawyer by profession and holds a Bachelor of Law from the University of Nairobi and is due to complete his Masters in Public Policy and Management from Strathmore Business School in Kenya. Mr. Karanja has previously served as Head of International Tax Office within the Kenya Revenue Authority (KRA) with over twelve years of experience in tax administration, policy and capacity building. He has been instrumental in promoting compliance with the international standards on exchange of information in Kenya and the East Africa region.
Mr. Karanja chaired the Africa Tax Administration Cross Border Taxation Technical Committee responsible for the Africa global tax agenda that was instrumental in the adoption by the G20 of the Inclusive Framework on Base Erosion and Profit Shifting that allows developing countries to participate in tax policy decision-making.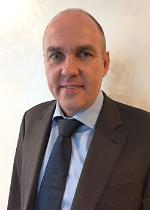 Martin Bergwerff
Senior Tax Advisor, TIWB Secretariat
2, rue André Pascal
75775 Paris Cedex 16, France
Tel: +33 1 45 24 75 21
E-mail: martin.bergwerff@tiwb.org
Martin Bergwerff started his professional career at the Dutch tax administration in 1984. After gaining experience in performing tax audits of taxpayers (medium and large enterprises), he then worked for the Dutch Ruling and APA-/ATR-team over a period of 13 years. Additionally, he was in charge of the Desk for potential foreign investors at the Dutch tax authorities. As tax auditor, and later, tax inspector, Mr. Bergwerff built up a vast experience in the field of corporate income tax, transfer pricing, international (tax) structures, dividend taxation, withholding taxes and the application and interpretation of international tax treaties.
From 2006 to 2015 Mr. Bergwerff was an international tax advisor in an international tax boutique firm in The Netherlands. In this role, he rendered (international) tax advice services to many multi-national operating groups on (international) tax and transfer pricing issues, including with respect to value added taxation. He also arranged settlement agreements between clients and the Dutch tax authorities, particularly in the field of corporate income and dividend tax. In February 2015, Mr. Bergwerff entered back into the public sector in the position of Senior Tax Adviser to the Tax Inspectors Without Borders initiative (a OECD/UNDP joint initiative) at the OECD in Paris.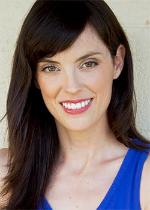 Melanie Mathis
Programme Assistant, TIWB Secretariat
2, rue André Pascal
75775 Paris Cedex 16, France
Tel: +33 1 45 24 81 94
E-mail: melanie.mathis@tiwb.org
Melanie Mathis joined the TIWB Secretariat in July 2016. She is responsbile for the TIWB back-office, including the construction and maintenance of the TIWB website and database, operations management, technical assistance. She is bilingual in English and French and leads the social media outreach for Tax Inspectors Without Borders.
Ms. Mathis holds a Bachelor of Arts from New York University and is Programme Assistant for the TIWB Initiative. Her professional experience includes working as a Legal Assistant and Office Manager for an international law firm in Beverly Hills, California, as well as previously Cultural Affairs Coordinator for New York University in France.